A warm bath with calming fragrances and candles is exactly what you need to unwind or set the mood for a romantic evening. Creating your own in-home spa with these relaxing bath accents is sure to help soak away all your cares.
Sugar Body Scrubs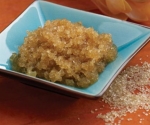 larger view
Salt Body Scrubs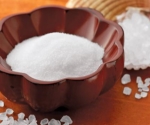 larger view
Since 1910, Dresdner has been producing a range of outstanding bath and personal care products that combine pure essential oils with other nurturing ingredients. Guided by the principles of aromatherapy, their Traditional line presents luxurious bath powders and liquids, massage oils, sauna oils and shower gels with abundant amounts of these nourishing, aromatic ingredients
ABRA Therapeutics is dedicated to growing, harvesting and understanding the healing properties of plants. Their herbalists start with certified organic herbs, produce their own extracts and blend with therapeutic levels of the key ingredients, all of which come from ethically harvested, renewable sources.
This natural spa collection employs the principles of aromatherapy to cleanse, moisturize, restore and refresh. Aromas include Extra Dark Chocolate to restore, Mint to refresh and firm, Ginger to balance, Raw Sugar to moisturize and Ylang Ylang to stimulate, all carefully crafted to help keep body and soul in harmony.